Our international clients are continuing with and want us to become stakeholders as well.

OUR STORY
Maqssoft IT Solutions Pvt.Ltd started its journey as a Pakistan-based web solutions provider with a vision to create superior technology solutions with our trusted partners. With our offices based in Pakistan and Europe and our global office in Sweden, we relentlessly follow our vision of becoming the software quality leader globally.

CUSTOMIZED SOLUTION PROVIDER
We understand your business needs and offer customized solutions best to your requirement. We strive to continually deliver unprecedented solutions with team collaboration consisting of highly skilled and professional developers, engineers, marketers, and business analysts. We understand your problems and have the answers to fix them!

MISSION
As a leading and trustworthy software development company, we are well known for high quality, excellent communication, and on-time delivery, consistently exceeding our customers' expectations. With our cutting-edge software solutions and services, we guide our clients and their employees from all major industries towards success, and we add tremendous value to society. Our engineers are the best and brightest Pakistan has to offer and is hungry for innovation, top-notch quality, and perfection.
We Serve in the following Services in WEB and Mobile Development

Web design
We offers slick eye-catchy and user-friendly web designs.
HTML5 & CSS3
Experienced and up to date staff to take care of any front end error or bug.
ASP.NET MVC 5
To manage fast and durable web apps.

ASP.NET CORE
To compete with the cross-platform era, our Core expertise lies with ASP.Net Core.

SQL
We use many technologies to keep our data secure and easily accessible i.e entity Framework, Ado.Net etc.

Deployment
It is our Key Feature to serve our customers with fast deployment servers and services.
Digital Marketing
Expand your Business all over the Globe with Digital Marketing,That Includes: Google Ads, Social Ads

SEO
Complete SEO Services,
Such As: On-Site SEO, Off-Site SEO, Technical SEO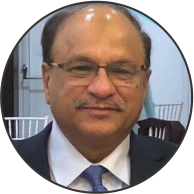 COL MAQSOOD AHMED (CEO)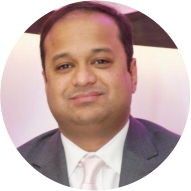 SOHAEB AHMED (BUSINESS ANALYST)
MS CS, MBA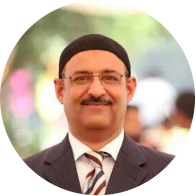 DR ZIA UR REHMAN (MARKETING AND BUSINESS DEVELOPER)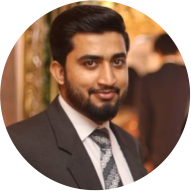 M SUBHAN SALEEM (PROJECT MANAGER IT)
MS IT
INTERNATIONAL HEADQUARTER